Intuitive guidance & energy activation for healers, visionaries and change-makers who feel called to embody their priestess energy.
Welcome, sister
The path of the priestess is a highly unique endeavour.
It calls you.
It speaks deeply to your soul and invites you to embrace all parts of you:
✧ your magic,
✧ your unique healing gifts,
✧ your authentic soul expression,
✧ your light,
✧ your depth,
✧ and your darkness.
You have heard this call.
Your soul has come for exactly this.
Deep down you know and have always known that you are a priestess.
You long to serve your tribe and share your wisdom and magic with the world.
But you've realised that being a priestess comes with very old wounds. And they might stop you in your tracks:
✧ deep fears of being visible, being judged or being prosecuted for who you are
✧ disconnection from your feminine energy, your passion and your capacity to experience pleasure
✧ a deep distrust towards the masculine energy, the material world and possibly your physical body
These wounds can show up in many different forms and might not always be fully conscious to you.
They might hold you back from creating success in your business.
They might keep you from experiencing true intimacy and sexual fulfilment.
They might cut you off from joy, ease and pleasure and make you believe that life is hard.
Let me tell you something I wish I had known years ago:
Healing these wounds in your unique way is your initiation into priestesshood – and your gift to the collective.
Yes, you are already serving the world more than you can imagine by following your soul's calling!
And let me assure you, you don't have to do it all by yourself.
We have vowed to do this together and we are leaving no sister behind.
I'm here for you when you need me.
I will hold space for you and support you – from one priestess to another.
With love, integrity and an open heart.
It's time to let go of the last shadows and illusions that keep you stuck and hiding in the dark. 
You are needed at the forefront now.
You are meant to share your gifts and thrive.
You are meant to stand tall in your beauty, in your light and in your power.
You are meant to anchor new frequencies and hold space for the birth of a new era.
The time is now.
And you know this.
In 2012, I had a vision of myself as a High Priestess in Atlantis and this was a life-changing moment. Since then, I've felt a strong pull to connect more deeply with Atlantis, Avalon and Lemuria.
These names alone contain frequencies that make me feel at home, safe and loved. They bring memories from balanced, peaceful times that are ready to be activated once again on our beautiful Earth.
We know that we came here for a reason. We know that it is time to own our gifts with confidence and share our truth and magic with the world.
I am here for you while you walk your path as a priestess, while you rediscover your unique gifts and way of showing up in the world. I am by your side to transmit guidance and help you see the bigger picture of what's going on.
The path of the priestess can sometimes be lonely, dark and challenging. I know I cannot take away the soul lessons that are required for your initiation, but I can hold you in love while you transform the darkest layers into light and retrieve the hidden treasures from the places you fear most.
I want you to fully believe in yourself and your sacred gifts no matter what. I want to see you rise and shine and inspire the change your heart aches and longs for.
If you long for a safe and sacred space that brings more clarity into your current life situation, that helps you embrace all of who you are and feel confident to share your truth no matter what, I'd love to be by your side.
If you fit the description and you would like to take the next step on your unique path, please get in touch! I'm offering a free connection call, so that we can both get a feel for each other and see, if we click.
What you can expect…
This priestess activation is a safe space for you to step into and reconnect with your priestess energy.
✧ It will offer reassurance and activate a deep inner knowing so that you can feel with every fibre of your being that this is indeed your path and not wishful thinking or something that you made up.
✧ It will strengthen and activate your deep connection with nature and the support of the nature realm so that you will be able to embody and live your soul purpose in a much more grounded way.
✧ It will reconnect you more deeply with the mysteries of the divine feminine, the sacred wisdom that lies in your womb and your genitals, so that you can embody the grace, dignity and pleasure of being a woman in every cell of your being and radiate that into the world.
✧ It will strengthen and activate your psychic senses, so that you gain a deeper understanding around your unique gifts and how to share them with the world in a balanced flow of giving and receiving.
✧ It will further initiate you into the loving community of priestesses stepping into their leadership roles around the world now, so that you can attract your soul tribe and feel nourished, loved and supported by your soul family.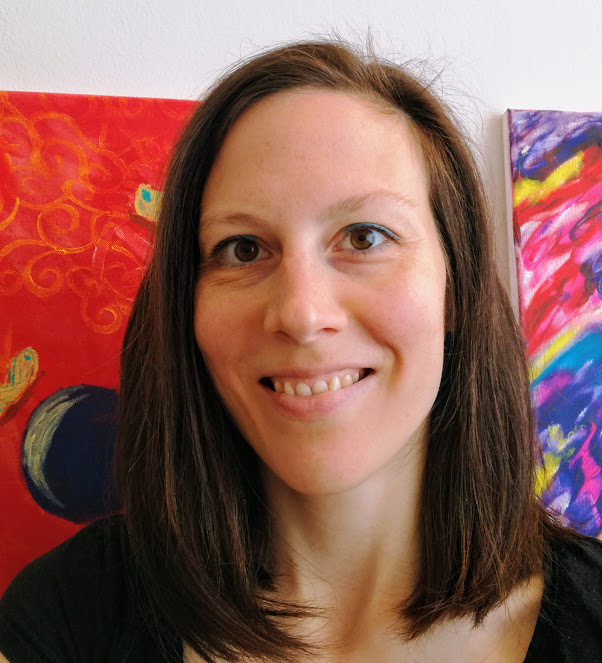 Hi, my name is Deborah.

I am an intuitive channel and healer, a priestess and energy alchemist, a nature lover and artist.
I will be your hostess and guide.
I will be by your side and translate the information that is coming in for you.
I know that you have worked hard to come to this point in your life.
I honour your dedication and commitment.
It's time to come home, sister. ♡
✧ Being held in a 3-months container
If you feel called to dive deep and fully immerse yourself into the magic of Avalon, Atlantis and Lemuria and the wisdom you personally have agreed to bring into this life, I offer the opportunity to be held in a 3 month container.
Throughout this time you will be held in a safe and sacred space. Your name will be written on a card and placed onto my altar. I will connect with your spirit guides and send you healing and clearing frequencies as I feel guided to.
✧ 3 online sessions
Each month we will meet for an energy activation on Zoom, which means that you'll receive 3 activation sessions in total. Within 48h you will receive a recording of each session so that you can listen again and go deeper by yourself.
Each single session is completely tailored to your needs and will likely be different from the prior one(s) you received. We can take a look at topics that are coming up for you or you can open up to receive what is for your highest good.
✧ Email support
In between sessions you will receive email support as needed.
✧ A written soul reading
Additionally, you will also receive a written soul reading with insightful guidance and loving messages from your spirit guides. You can let me know, what questions you have or what areas you'd like your spirit guides to expand on. My intention with the reading is to assist you especially with embodying your priestess energy and your unique gifts as well as to bring in clarity around your next steps.
♡♡♡
Or pay in 3 monthly instalments of € 297
Here's what my gorgeous clients say:
"Working with Deborah was a wonderful experience. I have never worked with a healer or intuitive with such power and capabilities. I'm still speechless about how much has shifted and been released in only one session."
"I have been lucky enough to work with Deborah in 1:1 sessions and group online programs. Before I started my soul journey with her I had never meditated. My sessions have been focused on self-love, working with my intuition and connecting with my sacred sexuality.
The meditations are beautiful and clear and I come out feeling perfectly aligned. My reiki healer has found  since working with Deborah my chakras are now  balanced and energy flow is strong. 
"I would like to thank you for this beautiful circle on Monday. It was so powerful and gave me the strength I needed to let go and to stay motivated for my current project. So magical. Thank you!"
"Thank you Deborah for this powerful meditation! I just watched it and the words that really got me to soften, release and cry were 'remember how to be a woman'… it was a deep, deep longing that came up and was made visible. Thank you for those tears and insights… so much inside that has been suppressed. Wow.
Thank you so much for everything you've shared with us and for shining your light!"
"What changed during our session amazingly was: my heart! My heart that had felt like a small, contracted coin opened up and all of a sudden felt completely free and spacious and it could reconnect with my belly and my whole body.
I can finally breathe into my heart and with my heart – open, free and wide! It feels simply amazing. Thank you, dear Deborah, for this wonderful, incredible joint work!"
"Dear Deborah, thank you for your soul reading. There's so much love energy flowing through your words I am bowled over. It's like a tangible wisdom wave! You were very accurate and the action steps provided were so helpful. Thank you once again."
© 2016-2019 Deborah Kindermann-Zeilinger