Bathe in Love
Divine Feminine Healing & Reading
Come home in your divine feminine.
Surrender, release and drop into your womb.
Remember what it feels like to open up and receive.
"Fill yourself up with the golden light of your womb and walk through your day with gently swaying hips, knowing that you always carry your sanctuary, your greatest strength and your most valuable treasure within."
Welcome, my love!
Do you feel it's time? Are you feeling the call of your innermost sanctuary?
The goddess awakens in all of us and we are invited to remember our feminine power, our sensuality, our passion, our playfulness and our physicality.
Our womb holds so many keys to our true desires and dreams, to the power of surrender and opening up to the flow of life.
For a long time I resisted this opening. It demands trust and the letting go of many layers of conditioning.
We learnt that we have to push ourselves, that only hard work yields fruit, that surrender and opening make us vulnerable,…
Now is the time to release and transmute these old thoughts. Therefore, I whole-heartedly invite you into this space that is here for you to come back into your divine feminine power…
You long to be held, to feel secure and to be filled up with love.
Maybe you have felt empty, burnt out or overwhelmed and have a hard time to get in touch with your true desires.
You are tired and you don't want to strive any more. You know that there's another way to invite more joy and life force back into your life, but you're not exactly sure how.
Possibly your mind gets active and pushes you to do more. Or it makes you feel bad, because you don't have a clear plan.
But deep down you know, you don't need a plan. You feel that it's time to hand yourself over to the divine feminine within you. She will whisk you away into the warm, dark and safe cave of mother Earth, so that you can be reborn.
You can feel that old layers need to go, but it scares you. The divine feminine knows the natural cycles. She guides us through each death and rebirth. In between there's often a period of darkness, of not knowing and of inner maturation.
You long to be held and supported while you go through this inner process.
A Bathe in Love Healing Session takes about 90 minutes. We meet on Zoom to have a chat. You can let me know what you would like to take away from this session and we will set a clear intention together.
Then you can make yourself comfortable in your bed or on the sofa to receive a distance healing session for the next 60 minutes.
You can simply relax, let go and receive. If you wish, you can put on some nice, relaxing music or put a scent you love in your oil burner.
Make yourself as comfortable and sensual as feels good to you!
While you relax and don't have to do anything at all, I will work with your energy field. Your Higher Self and your spirit guides will show me what is needed.
This healing transmission will support you to release deep layers of old conditioning so that you can integrate more flow, joy and life force into your whole being.
Old contracts can be released and aspects of your soul that you had to leave behind as well as your gifts can come back to you.
A Bathe In Love Healing Session is a gentle yet powerful process that clears, renews and nourishes you on all levels of your being – from your physical cells to all of your energy bodies and your channel.
During all of this time you are held and carried by a field of love and the highest frequencies of light that will nourish and replenish you.
After the distance healing is complete we connect again on Zoom. You can share what came up for you and ask any questions.
I will pass on information that I received during the session. This will support your mind to process and integrate the "upgrade" you received.
Our conversation can be recorded so that you can listen again and as often as you like.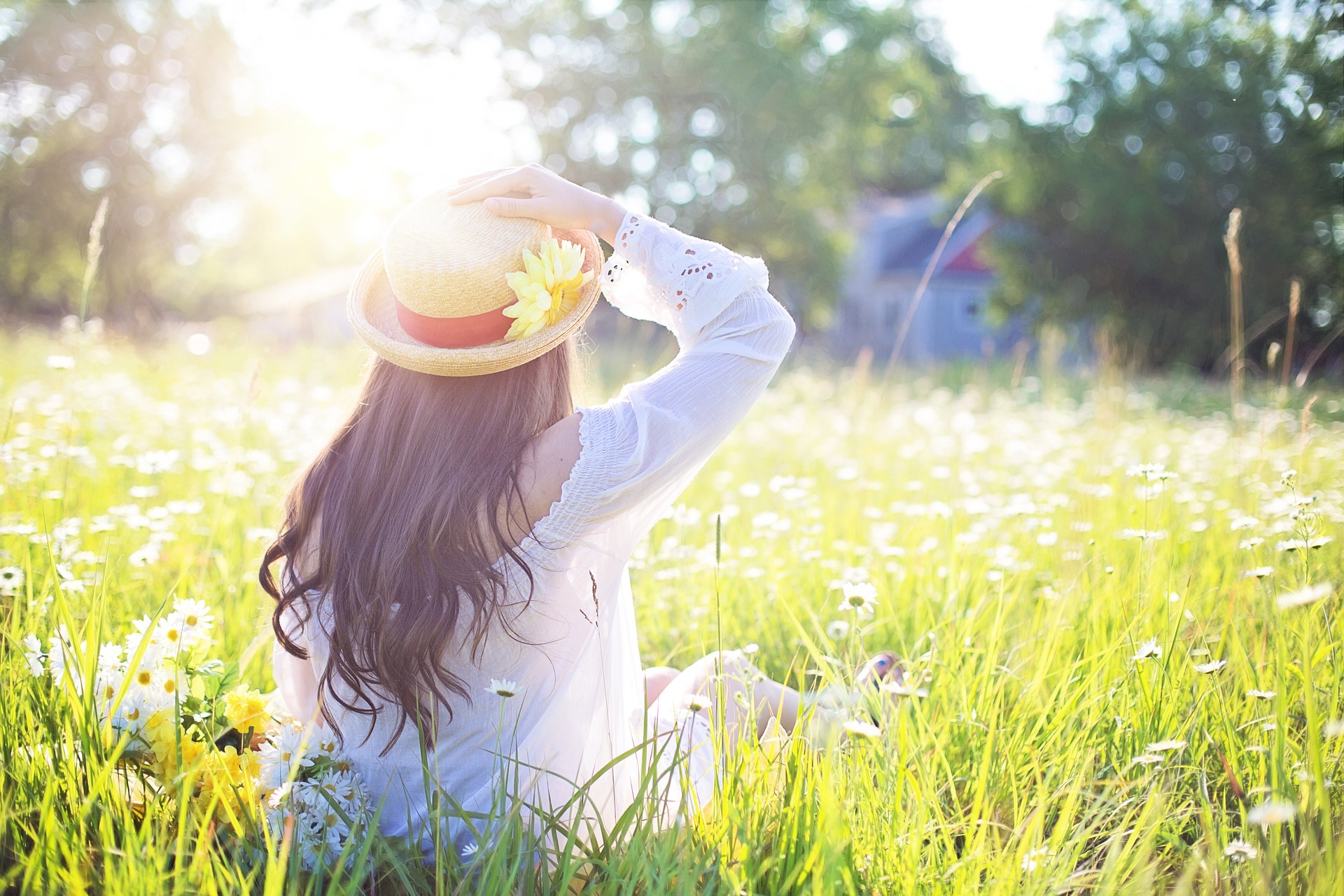 After a Bathe In Love Healing & Reading you'll feel much calmer and more grounded and at home in yourself. You will feel reconnected with your divine feminine essence that can be gentle, soft and loving as well as fierce, powerful and raw.
Depending on what you have been living and expressing up until now and what new aspects you integrated during the session, you will notice different shifts in the days and weeks after your session:
♡ You may you feel more anchored in your hips and therefore feel more stability not only in your body, but in your whole life.
♡ This may make you feel more safe to express your true self, to be playful, to be more gentle, loving and open with yourself and others, to feel a new love for life, to see more clearly what you want and don't want, and to set clear boundaries…
♡ You may feel called to integrate more pleasure and sensual self-care into your day: dance breaks, conscious connection with your beautiful body, exploration of your sexual energy and desires, painting, exploring something new that lights you up… it can be very unique to you and your feminine essence.
There are no limits to what is possible and can open up for you after this session! ♡
How can you make the most of it?
Immediately after the session, I recommend you take some time for yourself. Allow yourself to bathe in these new frequencies and get to know your new, reborn self that may still feel fresh, raw or vulnerable.
If you like you can make it a real celebration or a spa treatment for your whole being, not just your energy field and etheric bodies.
You have just been reborn through your divine feminine essence – you deserve to celebrate!
Here are some ideas, but do whatever feels most enticing and juicy to you:
♡ You can draw yourself a nice bath and have your own private spa experience.
♡ You can cozy up in your bed and listen to your favorite music.
♡ You can do nothing at all and simply enjoy the new found peace and calm within.
♡ If you feel inspiration flow through you, you may want to express yourself freely and let these frequencies flow into a creative project, a dance or song, or write down your thoughts.
♡ If you feel deeply relaxed or tired, allow yourself to just be without having to do anything.
I invite you to be especially gentle with yourself the days after our session. You have opened up to deeper layers of your womanhood that you had to keep safe and protected for a long time.
Honour the courage and long journey it took for you to get here to this new way of delicious spaciousness and true, authentic expression.
Give yourself all the time and space you need to embrace and celebrate your new-found playfulness, joyful curiosity, sensuality, fierceness, boldness, strength, love and whatever else you discover about your new-born self.
And in a while you'll find the rest of the world celebrating with you… ♡
Are you ready to honour this call and come home in your innermost sanctuary?
Book Your Bathe in Love
Healing & Reading
Your investment: € 150

By clicking on the booking button below you will be taken to my online calendar to choose an appointment and then make your payment. If you don't find a time and date that suit you, please get in touch and I'll see what I can do.
I look forward to connecting with you! ♡
For the past 11 years I've been led through deep transformation that reconnected me to my womb space, my true self expression as a Priestess and my soul gifts.
For a long time I felt very disconnected from everything that makes me feel alive and full of joy. My days were grey, and I felt tired and sluggish.
Mother Earth and her unconditional love helped me to get back in touch with the magical zest of life that flows through everything.
She helped me remember that I am part of the web of life that is so much bigger than me, that I'm loved and supported so much more than I could have ever imagined and that I carry wisdom and gifts that are valuable and ready to be shared.
One of the biggest shifts occured when I finally felt safe enough to open up and receive. I could finally accept all (or at least more) of the beauty, love and generosity that was already all around me, that I had closed myself off from before.
Being open to receive is one of the most vital elements of our divine feminine essence.
It takes a lot of trust. It asks us to surrender and let our guard down. That's why it's so important to have a space where we feel completely comfortable and safe to relax and be who we are.
We don't have to exhaust ourselves any more in order to be successful or receive love and recognition. We can allow ourselves to be carried by the love of our soul and all the benevolent beings and people that are already all around us and want the best for us.
If your heart longs for this shift too, I'd be honoured to be by your side.
Do you fancy going deeper?
Bathe In Love Healing & Reading Package
For women who long to embrace their sensuality, open up to their truest, deepest desires and experience more pleasure, passion and aliveness.
3 Months in a Sacred Space
Allow yourself to be held in a safe, cozy and sacred space for 3 months. Reconnect with your divine feminine power and the magic of your womb space while being supported the entire time.
1x Opening Ceremony & Bathe In Love Healing Session (approx. 90-120 min.)
Our first appointment gives us time to get clear on your wishes, desires and intentions. In a sacred opening ceremony we start our journey together and call in all of the helpers and guides that are here to support us. Subsequently, you'll receive a Bathe in Love Healing Session.
3x Bathe In Love Follow-up Sessions (each approx. 60-75 min.)
Over the next 3 months you'll receive 3 follow-up distance healing sessions. The distance healing takes about 45 min and we connect before and after for guidance and insights.
Email Support
You can get in touch any time with questions or heart shares during our time together. I'll also check in with you regularly to make sure that you are perfectly supported.
1x Written Soul Reading
Reconnecting with your divine feminine power is an initiation into your true goddess self. It will open up many new opportunities, insights and gifts inside of you.
For the mind it can often be a big challenge to understand what's happening. A written soul reading will serve as an anchor of this newly received, ancient wisdom that is opening up and integrating in you.
It offers information to your mind as well as healing frequencies to your whole being, so that you can stay on track and walk your true soul path connected to your sacred womb space.
Closing Ceremony
At the end of our 3 months we get together for a Zoom call to celebrate your incredible transformation journey. You get to share your wins and ask any questions you may have.
In a sacred closing ceremony we thank all of our helpers and guides and close our sacred space together in love and gratitude.
Are you ready to embrace your divine feminine essence and fully embody it in your everyday life?
Book Your Bathe in Love Healing Package
Your investment: € 444 / ~$ 520 US or 3x € 160 / ~$ 190 US
If you choose to pay at once, you can go right ahead and book your first appointment in my calendar. Please, get in touch, if you don't find a time and date that suit you and I'll see what I can do.
If you choose the instalment option, you'll be taken directly to paypal and I'll be in touch asap to set up your first appointment.  Please note that my regular working days are Mon-Thu.
I look forward to connecting with you! ♡
PS: It's possible to upgrade from a single Bathe In Love Healing & Reading Session to the full package. Just let me know!
Kind words about my work:
"Working with Deborah was a wonderful experience. I have never worked with a healer or intuitive with such power and capabilities. I'm still speechless about how much has shifted and been released in only one session."
"I have been lucky enough to work with Deborah in 1:1 sessions and group online programs. Before I started my soul journey with her I had never meditated. My sessions have been focused on self-love, working with my intuition and connecting with my sacred sexuality.
The meditations are beautiful and clear and I come out feeling perfectly aligned. My reiki healer has found  since working with Deborah my chakras are now  balanced and energy flow is strong. 
"I would like to thank you for this beautiful circle on Monday. It was so powerful and gave me the strength I needed to let go and to stay motivated for my current project. So magical. Thank you!"
Do you have any questions?
Book a Sacred Connection Call and let's have a conversation. Bring all of your questions and let's tune in together, how I can best support you. Much love! ♡
"Thank you Deborah for this powerful meditation! I just watched it and the words that really got me to soften, release and cry were 'remember how to be a woman'… it was a deep, deep longing that came up and was made visible. Thank you for those tears and insights… so much inside that has been suppressed. Wow.
Thank you so much for everything you've shared with us and for shining your light!"
"What changed during our session amazingly was: my heart! My heart that had felt like a small, contracted coin opened up and all of a sudden felt completely free and spacious and it could reconnect with my belly and my whole body.
I can finally breathe into my heart and with my heart – open, free and wide! It feels simply amazing. Thank you, dear Deborah, for this wonderful, incredible joint work!"
"Dear Deborah, thank you for your soul reading. There's so much love energy flowing through your words I am bowled over. It's like a tangible wisdom wave! You were very accurate and the action steps provided were so helpful. Thank you once again."
© 2016-2019 Deborah Kindermann-Zeilinger