Inviting all seers, healers, priestesses, wise women, energy alchemists, artists and nature lovers.
This is a deep self-healing journey from being the good girl to standing firmly in your womanhood and owning your priestess and healing energies.
Doors will open in 2020.
Sign up below, if you'd like to receive an invitation!
Welcome, Sister!
You feel a deep connection with nature and a call that only you can answer.
You know it's time to reawaken your inner goddess, your inner priestess, your inner healer and integrate them into all aspects of your everyday life instead of hiding in your closet.
You want to feel safe embodying and sharing your sacred gifts with the world:
✧ your psychic wisdom,
✧ your deeply felt connection with all that is,
✧ your powerful magic,
✧ your inner fire,
✧ your soul alchemy
and create the change on our planet that is so desperately needed.
I hear you, sister.
I am here to cheer you on.
I see you and I believe in you.
Because I have been you.
I have doubted myself and kept myself in hiding.
But not any more.
You have a right to be who you are.
No need to hide.
No need to change.
No need to be afraid of being judged.
It is YOUR time to shine.
It is YOUR time to rise.
The world is waiting for you – just as YOU ARE.
Come In, Sister!
Artemis is inviting you into her sacred healing temple to let go of your old clothes, of all the illusions and belief systems that separated you from your goddess self.
She invites you back into the community of goddesses. The sacred fire of Vespa will support you to release and burn away what is no longer serving you.
As you stand there naked in your full truth you'll start to remember who you are.
You are one of these goddesses.
You have infinite potential.
You have so many gifts to share and now you see clearly and feel unwavering confidence.
♡♡♡
This immersion is not for the faint of heart. You need to hear the call and feel it vibrating in all of your cells. A big full-body YES! (and probably some fear of those old parts you're going to release).
A word of welcome from Artemis
"Welcome, beautiful goddess,

it is such a pleasure and an honour to connect with you. 
We have come together in this time and space and it is no coincidence. 
You have answered this call just as we have, and we are overjoyed to feel you and reconnect with you.
This journey is deeply personal. And we are honoured to offer a higher perspective and transmit energy frequencies that assist you in your awakening.
You are such a radiant, powerful being. The world is so lucky to have you and it is waiting for you to step out and shine your light without any inhibitions.
We are here to remind you of your strength and courage, of your gifts and talents as well as rituals and tools that make this shift easier for you.
You were never meant to walk this path alone. You have powerful support available for you.
Trust your heart and step into this sacred space. Reconnect with the sacred wisdom of our sisterhood, embody it and share it with the world.
The world needs powerful healers, artists, nature lovers, priestesses and energy alchemists like never before.
It is your time to rise and shine. We are happy and excited to be by your side."
This is for you, if you…
✧ feel called to embody your inner goddess, healer, priestess, energy alchemist and nature lover in every aspect of your life in a balanced way
✧ wish to experience more clarity, focus and direction in your life
✧ want to dive deeply into the magic of womanhood
✧ care whole-heartedly for nature and want to inspire change in how humanity cares for our planet right now
✧ wish to make a bigger impact by stepping into your soul purpose during this time of transformation
What Artemis is going to share with you
Artemis showed me that she is very passionate about sharing about her deep connection with nature, the nature spirits and spirit animals.
She is here to support the souls who have incarnated as Sacred Guardians of the Earth (whether they are consciously aware of it or not – and if you feel a deep connection with nature and an urge to help and support mother Earth, this is you!) and want to tap deeper into their soul knowledge and soul purpose.
She will share her sacred wisdom of working with the elements and invite you to explore different rituals to ground your sacred purpose and share your message and light with more confidence and power.
Her biggest mission is to show you how you can enjoy your life as a woman in a female body while having integrated your masculine aspects.
If you have been feeling stuck or without clear direction, she will support you to bring in the powerful medicine of the masculine: focus, direction, strength, and leadership – to name a few.
♡♡♡
To sum it up, Artemis has stepped forward during this time of the divine feminine rising to share her powerful medicine with everyone who needs it. She is here to remind you of
your deep connection with nature, and how you can work with the nature spirits, elements and spirit animals

the healing and grounding power of rituals
the balancing your divine feminine and masculine so that you can fully enjoy your life on Earth
♡♡♡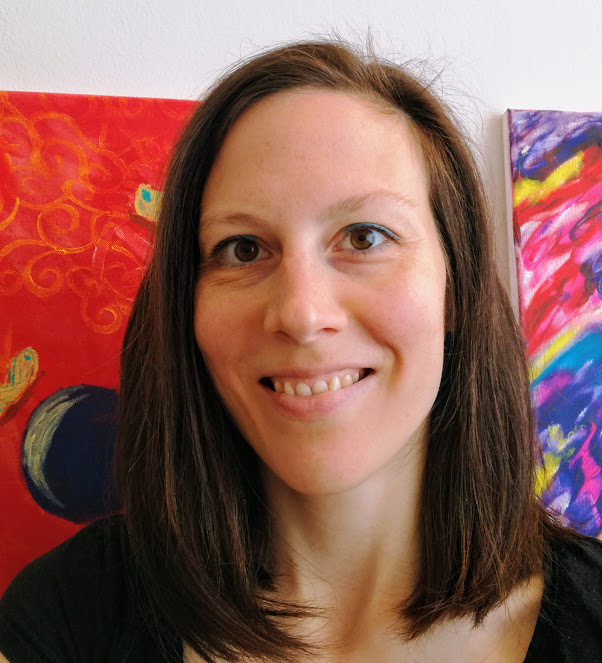 Hi, my name is Deborah.

I am an intuitive channel and healer, a priestess and energy alchemist, a nature lover and artist.
I will be your hostess and guide.
I will be by your side and translate the information that is coming in for you.
I know that you have worked hard to come to this point in your life.
I honour your dedication and commitment.
It's time to come home, sister. ♡
How does it work?
The ARTEMIS HEALING TEMPLE IMMERSION will be a very unique experience. You'll receive in-depth 1:1 support tailored to your current life situation, wants and needs as well as be part of an intimate community experience with awakening priestesses just like you.
1:1 Immersion
Over 6 months you will be held in a sacred container that supports you to come home in yourself and unpack the treasures that you have hidden deep inside.
We will meet for 4 private sessions to explore the topics that are most dear to your heart. This will support you in moving forward and taking exactly the steps that help you create a lasting shift in your energy field that will then ripple out into your life. 
In this setting, it will be you, me, our spirit guides and Artemis.
To navigate any rough patches and challenges, you'll have the opportunity to schedule 2 x 20min check-ins or distant healing sessions as support. And of course, you can email me with questions and receive an answer within 48h during week days.
To round it all off, you'll receive a written soul reading from Artemis and her team that will help you keep a clear focus and embody everything she activated and shared with you after our time together is over.
Sacred Community of Priestesses
In addition it has become very clear that this is also meant to be a group experience: the sacred community of priestesses is coming together again. 
Therefore, I'll host a monthly live call for soulful conversations and an energy activation.  I'm being shown that once our circle has formed, there will be very specific topics coming forward to focus on in these community calls.
Moreover, you'll be able to join a safe and sacred online space for ongoing support and exchange with the other women on this path.
♡♡♡
What will you receive – an overview
✧ 6 months of being held in Artemis' gentle, clear and powerful energy that will support you to own your priestess energy and feel confident showing up in the world just as you are 
✧ 4x private sessions tailored to your personal needs and life situation (plus recordings so that you can listen again and go deeper by yourself)
✧ 2x either remote healing sessions or 20min check-ins on Zoom to navigate any challenges or answer any questions
✧ 1x written soul reading from Artemis and her team to help you keep a clear focus and integrate the shifts of this 6 month energy immersion
✧ 6x community live calls where you can share your experiences, connect with like-minded souls and receive support as well as a guided energy activation (including the recordings to listen again and go deeper by yourself)
✧ recordings of all of your 1:1 sessions and community live calls
✧ a safe and sacred online space to have soulful conversations with your fellow priestesses as well as to receive prompts and insights shared by me throughout our time together
♡♡♡
The benefits of embodying your priestess energy
✧ accepting, loving and bringing home an important part of yourself – feeling loved and at ease with who you truly are 
✧ deepening your connection with nature and finding your unique way of holding space and taking aligned action for the highest good of Mama Earth
✧ truly owning your psychic and healing gifts and feeling confident about them
✧ trusting yourself fully and learning to rely on your intuition in all life situations
✧ coming home in your physical body and feeling safe to express and explore your sensuality and your desires around intimacy and deep connection
♡♡♡
Since the program has a big focus on the 1:1 journey, it is limited to 12 women who feel the strong call to join. Therefore, this will be a very intimate community experience with lots of personal support and dedication.
If you haven't worked with me before, please book a free connection call so that we can both make sure that it's a good fit!
The Artemis Healing Temple will open its doors in 2020
Here's what my gorgeous clients say:
"Working with Deborah was a wonderful experience. I have never worked with a healer or intuitive with such power and capabilities. I was positively shocked by how much was accomplished."
"I have been lucky enough to work with Deborah in 1:1 sessions and group online programs. Before I started my soul journey with her I had never meditated. My sessions have been focused on self-love, working with my intuition and connecting with my sacred sexuality.
The meditations are beautiful and clear and I come out feeling perfectly aligned. My reiki healer has found  since working with Deborah my chakras are now  balanced and energy flow is strong. 
"I would like to thank you for this beautiful circle on Monday. It was so powerful and gave me the strength I needed to let go and to stay motivated for my current project. So magical. Thank you!"
"Thank you Deborah for this powerful meditation! I just watched it and the words that really got me to soften, release and cry were 'remember how to be a woman'… it was a deep, deep longing that came up and was made visible. Thank you for those tears and insights… so much inside that has been suppressed. Wow.
Thank you so much for everything you've shared with us and for shining your light!"
"What changed during our session amazingly was: my heart! My heart that had felt like a small, contracted coin opened up and all of a sudden felt completely free and spacious and it could reconnect with my belly and my whole body.
I can finally breathe into my heart and with my heart – open, free and wide! It feels simply amazing. Thank you, dear Deborah, for this wonderful, incredible joint work!"
"Dear Deborah, thank you for your soul reading. There's so much love energy flowing through your words I am bowled over. It's like a tangible wisdom wave! You were very accurate and the action steps provided were so helpful. Thank you once again."
© 2016-2019 Deborah Kindermann-Zeilinger